The Asian Business Studies (ABS) Programme is
The first programme in Asia specifically fashioned to develop global leaders with unique Asian insights.

Through comprehensive education and international and intercultural exposure in the region, ABS nurtures some of the region's most knowledgeable and intrinsically-motivated talent for leadership in the Asian Century.
CONNECTING WITH ASIA AND THE WORLD
In collaboration with some of the premier partner universities in the Asia Pacific region, the ABS Programme offers a first-in-class curriculum in Asian business.

Through the ABS Programme, you will gain a covetable combination of in-depth international and regional business knowledge, setting yourself apart in the competitive global marketplace. The experience will also come with lasting friendships and access to an expansive global network filled with driven professionals who, like you, care about making a difference in the world.
ABS will Bring You for Student Exchange to......
Shanghai Jiao Tong University, China
Antai College of Economics and Management
Kyoto University, Japan
Faculty of Economics
Nagoya University of Commerce and Business (NUCB Business School), Japan
NUCB Undergraduate School
Sungkyunkwan University, Korea
School of Business
National University of Singapore, Singapore
NUS Business School
Thammasat University, Thailand
Thammasat Business School
6
Esteemed Partner Universities
1
Guaranteed Semester Exchange at a Top Asian University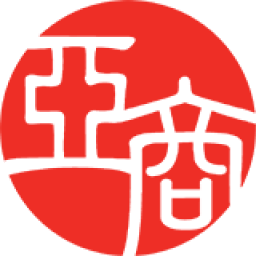 Foundation and Core Business Courses @CUHK
Core and Elective Business Courses @CUHK
Core and Elective Business Courses @CUHK

Elective Business Courses @Partner Institution
at one institution for one term or two institutions for two terms
Elective Business Courses @CUHK

Capstone Corporate Project @CUHK
Tackle with Real-life Business Challenge
The ABS Programme empowers you to explore and experience diversity beyond the classroom – and beyond Hong Kong. You can access to numerous avenues to develop your global and Asian perspective through taking diverse learning opportunities including corporate projects, study tours, company visits, career development training programmes, internships, case competitions, and can take advantage of our extensive support and resources to significantly enhance your professional aptitude and allow you to excel in your aspirations in an all-embracing environment.
Administration / Management